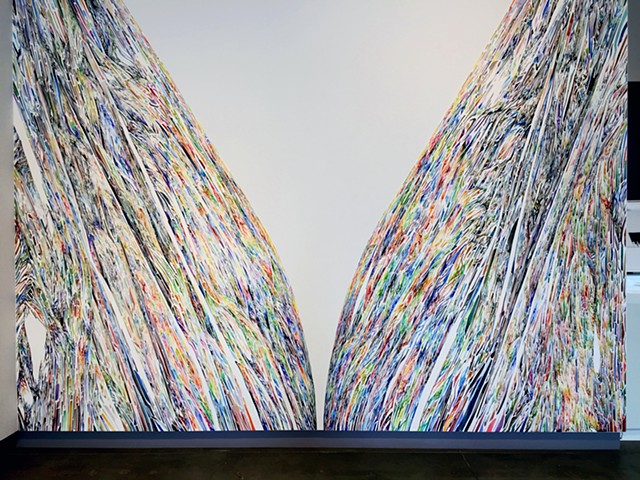 Bryan Stryeski, Landform 2018
Curious Nature, Institute of Contemporary Art
Portland, Maine
12 x12 Feet, Watercolor on Paper
Bryan Stryeski was born (1978) in New Jersey and grew up in Connecticut. He received his B.F.A. in painting from Maine College of Art in 2001, and an M.F.A. in painting/printmaking from Yale School of Art in 2004. He has attended Skowhegan School of Painting and Sculpture as well as Yale Norfolk. His work has appeared in numerous galleries and is in several private collections around the country. Bryan currently lives and works in Tacoma, WA.